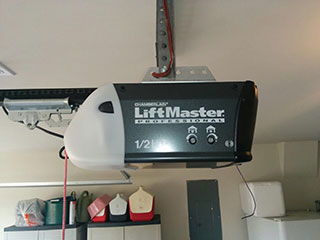 An opener is a device that provides easier access to your home. The technology has become quite commonplace in the average household. Not only can these devices provide you with an easier access into your home, their automated feature also makes it safer to operate your garage door. However, when something goes wrong with your opener, it can be both frustrating and worrying. Here are some of the most common issues you may end up facing:
Misaligned Eye Sensors
Photoelectric sensors transmit infrared beams that help the system detect an object in the door's path and prevent it from closing on that object. These sensors are very sensitive and can damage, or get misaligned.
Misaligned Track
A misaligned track can become a serious issue, as it can prevent your system from operating. If your opener becomes loud and struggles to function properly, it is often symptomatic of a misaligned track. Always seek professional support when you suspect this to be the issue. The door's heavy weight can make any necessary repair work very dangerous for anyone who attempts to do them without having the proper training.
Broken Transmitters
If a remote is within range but fails to work properly, the most common issue is likely a broken transmitter. A broken transmission can be caused by a damaged or obstructed antenna. It is also possible that your remote has gotten off frequency. Fixing these problems can become complex, therefore it is best that you consult a professional.
Our Comprehensive Service
At Garage Door Repair Highland, we have a team of professional technicians that are capable of resolving every type of opener problem. Our knowledgeable guys and gals have a great wealth of experience to draw from, and are expert at handling every brand out there, from Marantec to Craftsman.
Call us for any related issue you may have.
In addition, count on us for:
Liftmaster Garage Door Maintenance
Genie Garage Door Openers
Oil Tempered Torsion Springs
Bent Garage Door Track Repair