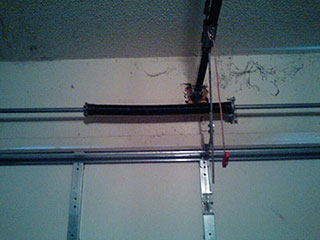 As one of the most important garage door components, the springs are there to hold the tension when you enter and leave your garage. Due to the high amount of pressure put on them, they wear quicker than most of the other parts and are dangerous to be around when snapped. No matter what the problem is, Garage Door Repair Highland is at your service.
Spring Replacements
After years of use your springs may require replacement, and this is a job best left to the professionals. If you notice that something doesn't work exactly as it should, call us and we'll asses your door professionally. If they are too worn, they may require replacement. We will talk you through all the solutions we may need to apply so you're always in the know about any work necessary.
Handling All Types of Springs
Because not all types of garage door springs are the same, we will quickly assess the type required for the particular make and model of your door. Our expert team is familiar with all types on the market, so you can rest assured we only use replacements that are a perfect fit for any setup, both torsion and extension. For complete peace of mind, we only use high-quality parts from the best brands out there.
Regular Springs Adjustments
Garage door springs require attention on a regular basis, which mean that with the right treatment you can avoid unpleasant and unexpected malfunctions. By booking an appointment with our team at least once a year for visual inspections and testing, you'll make sure your coils are in tip-top condition at all times.
No matter what kind of problem you may experience, Garage Door Repair Highland is just one phone call away! Schedule your appointment online or contact us for any question or concern. We're at your service!
When it comes to your door, we don't settle! We also offer:
Garage Door Off Track Repair
Emergency Broken Spring Replacement
Belt Drive Opener Installation
Part Replacement & Repair